Red Sox's MLB-Best Offense
Here's the deal: The Boston Red Sox's offense has been really good in 2016.
That points to a non-zero chance that the 2016 Red Sox can make a spirited run at 1,000 runs.
Through the lens of wRC+ (weighted runs created plus), which measures offensive value in relation to league average (100), Betts is the fifth-best of Boston's regulars behind David Ortiz, Jackie Bradley Jr., Xander Bogaerts and Dustin Pedroia.
Red Sox Regulars and wRC+ Name G PA wRC+ These seven players are driving the Red Sox's league-leading .296 batting average, .360 on-base percentage and .494 slugging percentage.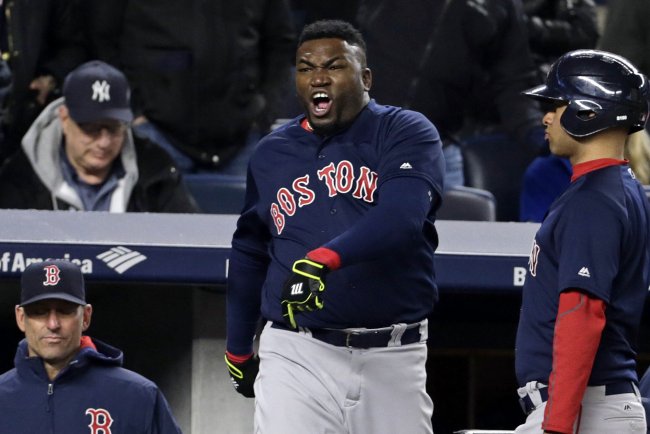 If you can imagine a cross between a typical Moneyball-style Red Sox offense and the recent hit-and-run offenses of the Kansas City Royals, you get the 2016 Red Sox.
Optimism about the Red Sox's chances of scoring 1,000 runs only goes so far before snapping back to one reality: As good as they've been, they're still not on pace to get there.
Asking an offense that's already averaging 6.00 runs per game to add an extra 0.26 runs per game may not seem like a big deal.
How many runs will the Red Sox score in 2016? The Red Sox still have a non-zero chance of making it to 1,000 runs.